This World Bear Day, Altitude have announced that after making headlines around the world, the horror reinvention of a childhood classic is coming home. Definitely not one for the kids, WINNIE THE POOH: BLOOD & HONEY is available now on digital platforms, and is coming to Blu-ray and DVD from 17th April 2023.
Once upon a time in Hundred Acre Wood, Winnie-the-Pooh and Piglet decided to go on a killing spree… if that doesn't sound much like A. A. Milne's beloved 1926 book, it's because it's not – it's WINNIE-THE-POOH: BLOOD & HONEY, an unexpected re-imagining of the characters in an ingenious and irreverent new horror film. The film received its UK premiere at FrightFest Glasgow back in March, and was released in selected cinemas.
Written and directed by Rhys Frake-Waterfield (Firenado), and filmed in the very forest the original stories were inspired by in Sussex, WINNIE-THE-POOH: BLOOD & HONEY has everything you wouldn't expect in a Pooh bear story – hot tub slayings, axe attacks, and thoroughly brutal, beastly behaviour from Winnie and his woodland chums. It's intense, scary, gruesome as can be, and quite unlike anything you've ever seen before. Oh, and, a reminder, it's not for children!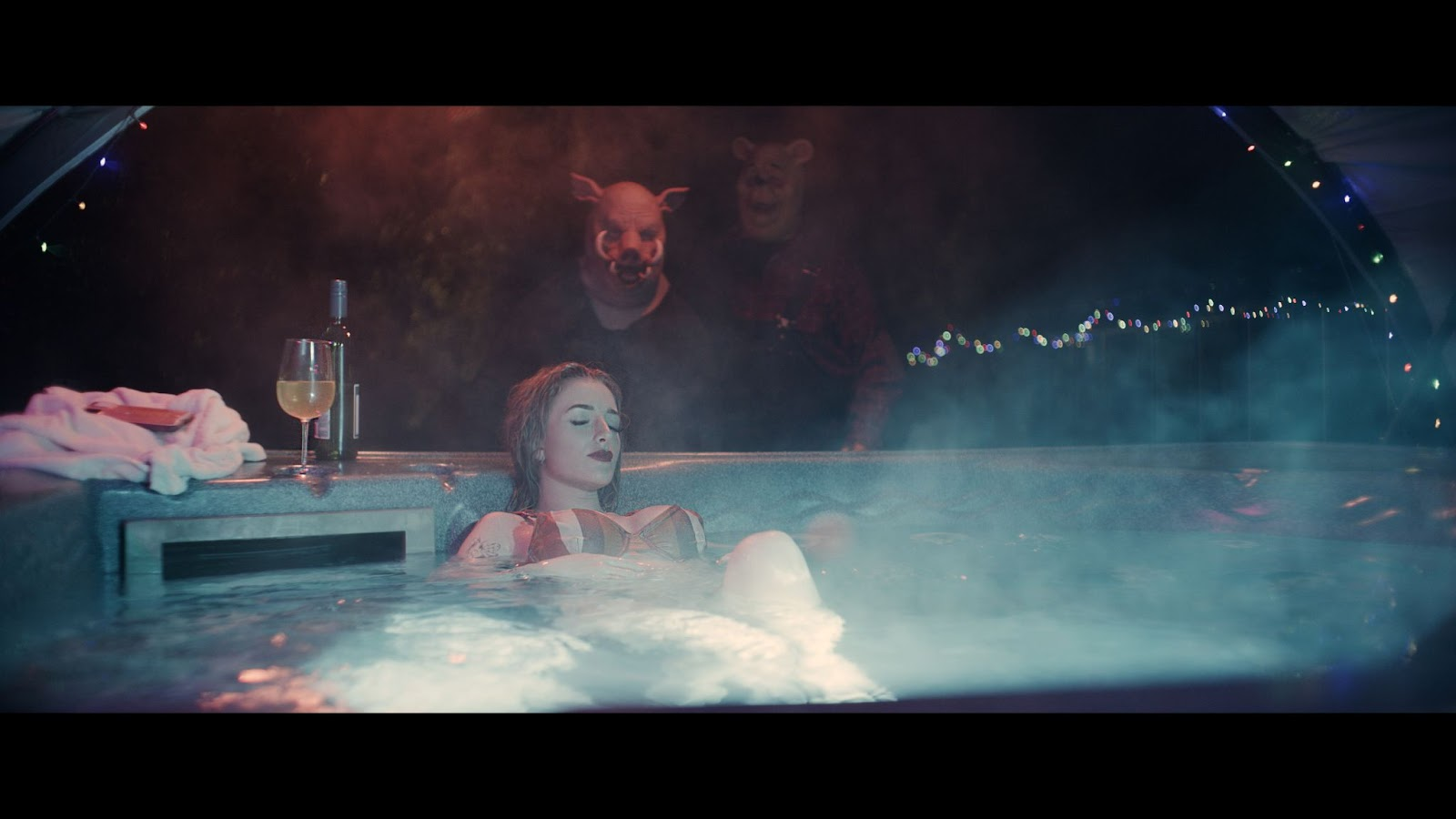 SYNOPSIS: During childhood, Christopher Robin befriended Winnie-the-Pooh, Piglet and their friends, played games and fed them. But as he grew older, the visits stopped, leaving them increasingly hungry and desperate, eyeing Eeyore as food. Now Christopher has returned to the forest with his new wife hoping to introduce her to his old friends. But it sends Pooh and Piglet on a murderous scavenger hunt for human flesh when they antagonise a group of college girls on a rural cabin vacation. Will Christopher still get Pooh back on the right track?
Own WINNIE THE POOH: BLOOD & HONEY on Digital now, and on Blu-ray and DVD from 17th April 2023.
ORDER NOW AT ALTITUDE.FILM